If you want to go to Nandi Hills and enjoy the beautiful nature, mountains and beautiful views, then read this article completely before going to Nandi Hill.
Nandi Hills is the most beautiful hill station near Bangalore. Nandi Hills is located in the Chikkaballapur district of Karnataka, which is very beautiful and center of attraction situated at an altitude of about 4800 feet above sea level. This Nandi Hills is counted among the most beautiful hills station in India. Nandi Hills is also known for its natural beauty and activities like trekking.
The greenery and beauty here attracts tourists, here you can enjoy paragliding and trekking along with beautiful views. For your information, let us tell you that before independence, Nandi Hills were used by the British for a wonderful holiday and picnic. The Nandi Fort situated on the hills is a very ancient fort built by Tipu Sultan. Many ancient and attractive temples are also located in Nandi Hills. This beautiful Nandi Hills is also known as Nandi Durga and Nandi Fort.
When you are going to visit Nandi Hills, do not forget to visit the scenic temples of Nandi Hills along with adventure activities to make your trip memorable. Another thing the attraction of Nandi Hills includes three rivers are Pennar River, Ponnaiyar River and Palar River.
How to go Nandi Hills
Nandi Hills is about 60 kms from Bangalore the best and easiest way to reach there is KSRTC Karnataka State Road Transport Corporation. Let us tell you that there is no direct bus from Bangalore to Nandi Hills, you have to take a bus from Bangalore to Chikballapur, whose fare is 60-70 rupees after that you will get direct bus from Chikballapur to Nandi Hills for which you will have to pay 30 rupees. If you have your own car or bike then icing on the cake.
History of Nandi Hills
Talking about the history of Nandi Hills, many things come to the fore. As I told you the Nandi fort situated on the hills was built by Tipu Sultan. Tipu Sultan was born at Devanahalli Fort near Nandi Hills. Tipu Sultan used to reside in this massive fort during the summer and named the place as Tashq-e-Jannat.
Tipu Sultan had built a very famous fort in Nandi Hills which is called Nandi Durg. Nandi Hills, studded with Maratha forts, was also known as Ananda Giri during the Chola administration. One more important thing to know is that Nandi Hills had a very important contribution in the freedom struggle. For your information, let us tell you that this place has been named Nandi Hills because of Yog Nandeshwar Sanctuary. Which is situated on the slopes and looks like a sleeping bull. Nandi Hills is also known as Tipu Sultan's Pad Slope.
Nandi Hills Entry Fee
According to some online articles and website reports, before 2019, the entry fee for Nandi Hills valleys and temples was Rs 10 per person, but from February 2019, it has been increased to Rs 20 per person. If I talk about myself, I don't know before 2022, but when I got a chance to go there in October 2022. I had to pay the entry fee of 20 rupees per person. And also if you have your own vehicle then a fee of Rs 15 for two wheeler parking and Rs 60 for four wheeler parking has to be paid in Nandi Hills.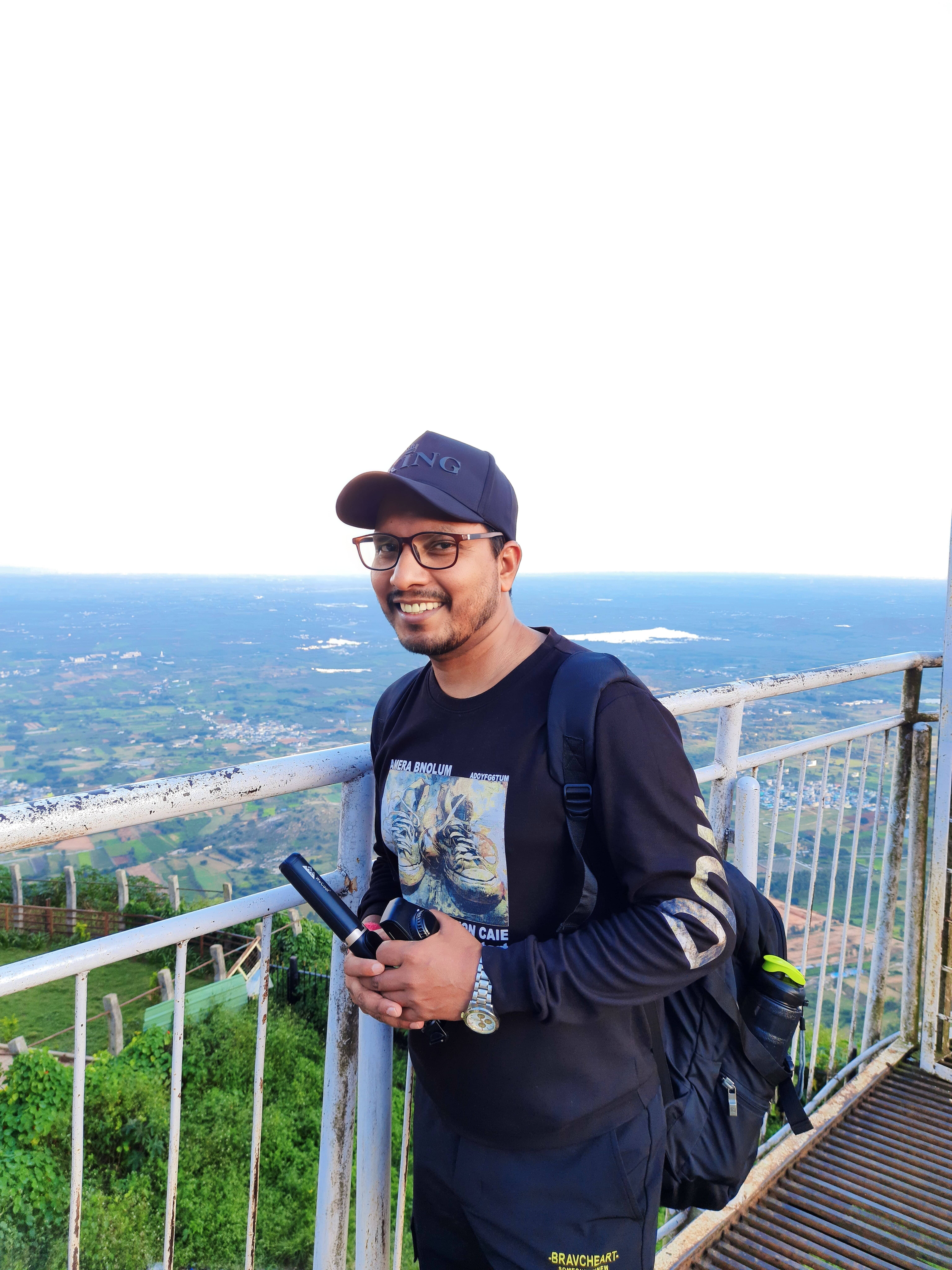 Nandi Hills opening and closing timings
Although this place is always open but on public holidays this place remains closed for tourists. Entry to Nandi Hills is allowed from 5 am to 10 pm. It is a great time for tourists to visit Nandi Hills at sunset. You should have at least 2 to 4 hours to visit Nandi Hills, if you are a nature lover and love hill stations, so this time will definitely be less for you.
Nandi Hills major tourist places and places to visit
As I told you above, Nandi Hills is counted among the most beautiful hill stations in India. There is a lot to see here for the tourists visiting here. There are many temples, forts and historical places around Nandi Hills where you will experience unique pleasure by visiting.
Tipu Drop
Tipu Drop made by Tipu Sultan. It is the oldest scenic spot situated in the hills of Nandi Hills. Situated 600 meters above the ground, this attractive place houses the famous Yoganandeshwar Temple which is situated in these hills. Due to its beautiful architecture, it attracts more tourists. This Yoganandeshwara temple was built by the Chola kings. Tipu Sultan used this place called Tipu Drop to punish the prisoners. The prisoners were brought to the hill and pushed from the top.
Read this article also : Murudeshwar Shiva Temple Karnatka
Religious Place Yoga Nandeeshwar Temple
Yog Nandishwar Temple is a very beautiful temple situated on the hills of Nandi Hills. This temple attracts a lot of tourists due to its natural beauty and its serene environment. This ancient temple dedicated to Lord Shiva presents an example of amazing architecture. In this temple, Dwarpal stands at the main gate to protect the temple.
Historical Temple Bhoga Nandishwar Temple
Bhoga Nandishwar Temple is a very attractive and historical temple situated at the base of the hills of Nandi Hills. This temple was built by Bana Rani Ratnabali in the 9th century. Bhoga Nandeeshwar Temple or Nandi Temple is dedicated to Lord Shiva. Apart from Lord Bholenath, the idol of Chola emperor Rajendra is also installed in this temple. There are also three other temples in this temple complex which attract a lot of tourists due to their supernatural nature. Now this temple is protected by ASI as a national monument.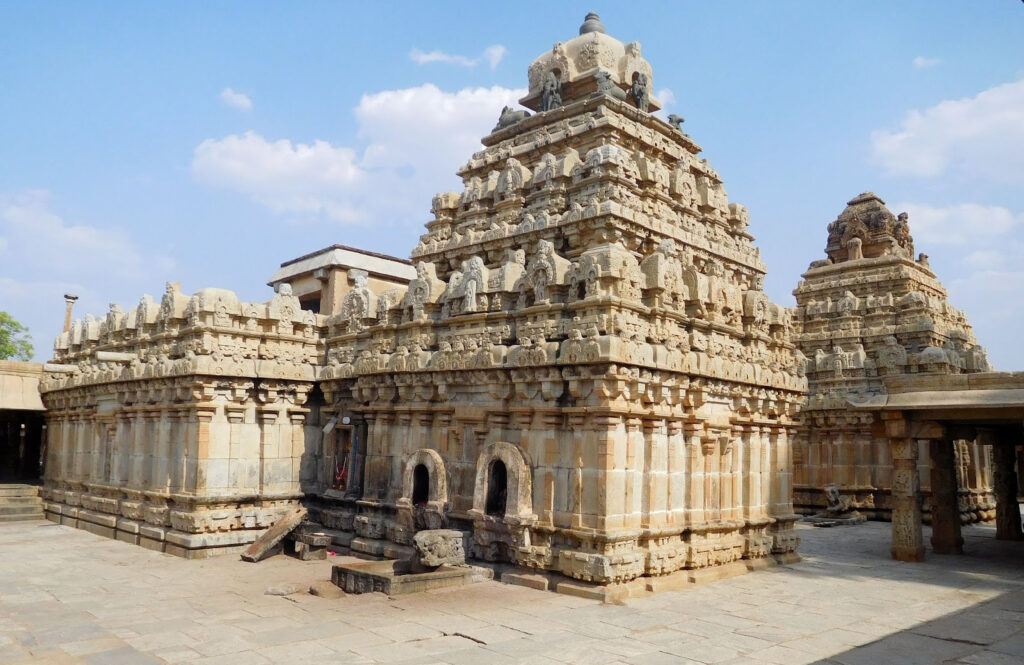 Paragliding at Nandi Hills
Paragliding is a very famous and popular activity in Nandi Hills which is a great place for professional paragliders. Here paragliders fly in the sky and see the spectacular views of Nandi Hills. This activity is full of excitement for nature lovers and adventurous tourists.
If you like this content please give us your valuable feedback and encourage us to create such content.
Watch on YouTube and support